SECOND LIFE JOUSTING • DDA WEDNESDAY NIGHT FIGHTS (11/21/2018)
SECOND LIFE JOUSTING • DDA WEDNESDAY NIGHT FIGHTS (10/21/2018)
DDA Wednesday Night Fights is an open Second Life Jousting tournament in Second Life hosted by the Academy of Double Dragons every Wednesday.
For this particular DDA Wednesday Night Fights, the participants were Rachel Windsong, Aaron Caine, Brett VonKjeller and Kali.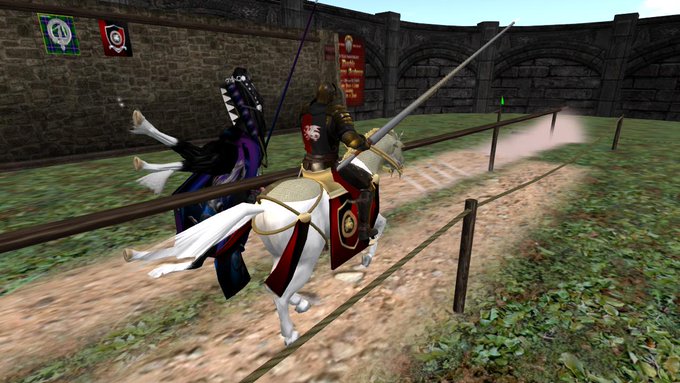 To find out who won and became the Tournament Champion, just watch the entire video of the tournament.
The list used in this Second Life Jousting Tournament was the Dragon List by Dragon Lance Design. Jousting Lance used was the Dragon Jousting Lance.
Also, there is a special dance number by the participants at the end of the video. Enjoy!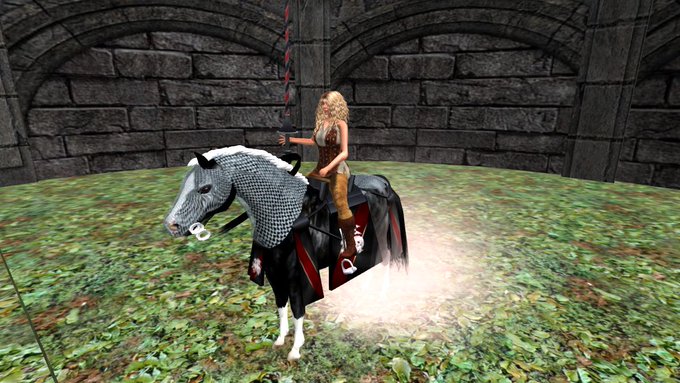 Join Second Life (
http://bit.ly/sljoinfree
) & Eliminate Game Lag with WTFast! Download WTFast FREE (
http://bit.ly/trywtfast
) or Get a WTFast Premium Account (
http://bit.ly/getwtfast
).
Are you a Livestreamer? If you are then NOW you can livestream Second Life or any of your favorite games with Streamlabs OBS. It's like OBS but only better. Download for FREE (
https://streamlabs.com/slobs/d/9394849
).
Interested in donating or tipping In Second Life? (
https://streamlabs.com/KabalyeroSL
)
(Get SmartBots in Second Life →
http://bit.ly/2f0xU5O
)
(Help Sick Kids! Donate To Extra Life →
http://bit.ly/HealKids2018
)
Did you enjoy this blog post by Kabalyero? If you did then why not buy him a Cup Of Coffee by clicking the button below! ☺