RENAISSANCE ISLAND JOUST In Second Life (10/18/2018) DRAGONS APPEARED
RENAISSANCE ISLAND JOUST In Second Life (10/18/2018) DRAGONS APPEARED
Renaissance Island Joust
is a Second Life Jousting Tournament held at Renaissance Island.
When my internet connection went down, I got disconnected from
Second Life
,
OBS
and the internet in general.
I was watching and livestreaming the
Jousting Tournament at Draco Corde
when I got disconnected from Second Life.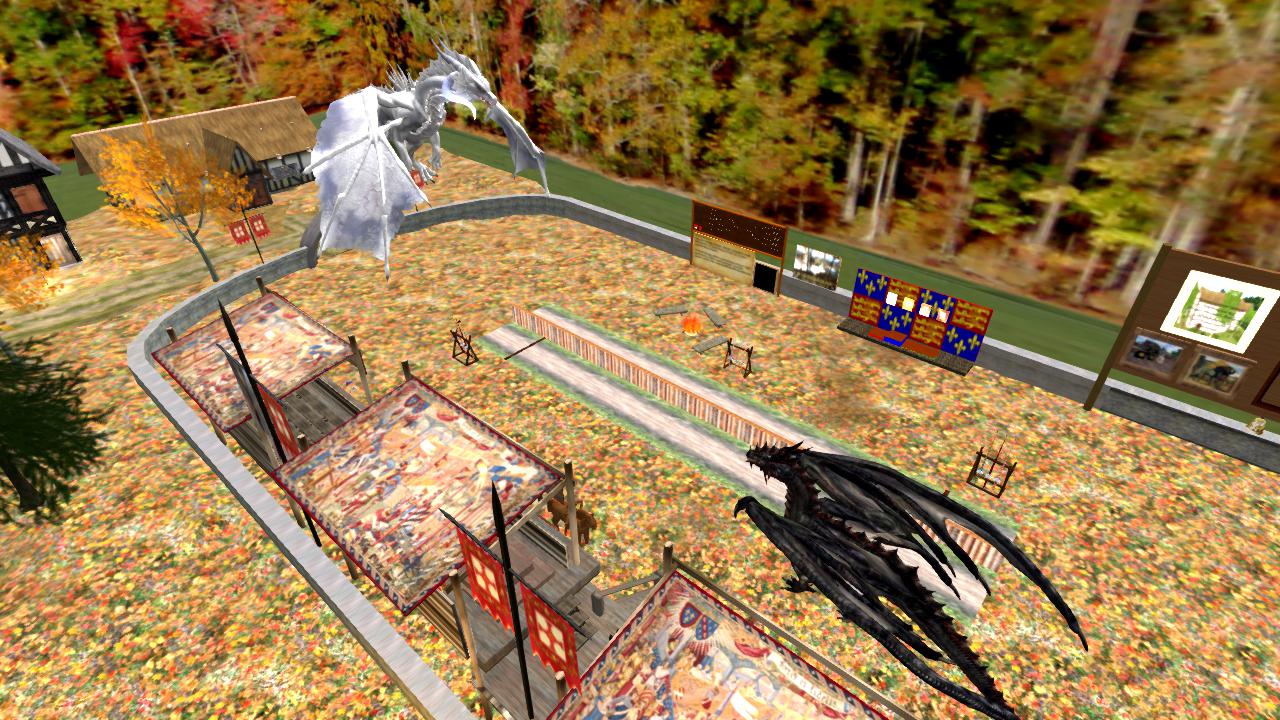 After rebooting my router, my internet connection went back up, I logged back into Second Life and went to
Renaissance Island for the Jousting Tournament
.
I stayed at
Renaissance Island
for almost an hour but no Jousting Tournament happened. Instead of a
Jousting Tournament
, two Dragons appeared out from nowhere and fought each other.
Watch the entire video to find out what happened to the two Dragons that appeared at
Renaissance Island
.
Join Second Life (
http://bit.ly/sljoinfree
) & Eliminate Game Lag with WTFast! Download WTFast FREE (
http://bit.ly/trywtfast
) or Get a WTFast Premium Account (
http://bit.ly/getwtfast
).
Are you a Livestreamer? If you are then NOW you can livestream Second Life or any of your favorite games with Streamlabs OBS. It's like OBS but only better. Download for FREE (
https://streamlabs.com/slobs/d/9394849
).
Interested in donating or tipping In Second Life? (
https://streamlabs.com/KabalyeroSL
)
(Get SmartBots in Second Life →
http://bit.ly/2f0xU5O
)
(Help Sick Kids! Donate To Extra Life →
http://bit.ly/extralife-2018
)
Did you enjoy this blog post by Kabalyero? If you did then why not buy him a Cup Of Coffee by clicking the button below! ☺